CTrivia game results are reported to your HR team with our comprehensive dashboard that provides analysis of employees achievements in the game. (View dashboard sample)
In addition to this you can make a smart connection and import employees game achievements into your HR system using CTrivia API.
CTrivia API equips you and your technology partners with a tool that allows secure, effective sharing of data with other applications. It acts as a secure window to your CTrivia game results and significantly reduces the time, cost and risk of setting up integrations with third-party solutions.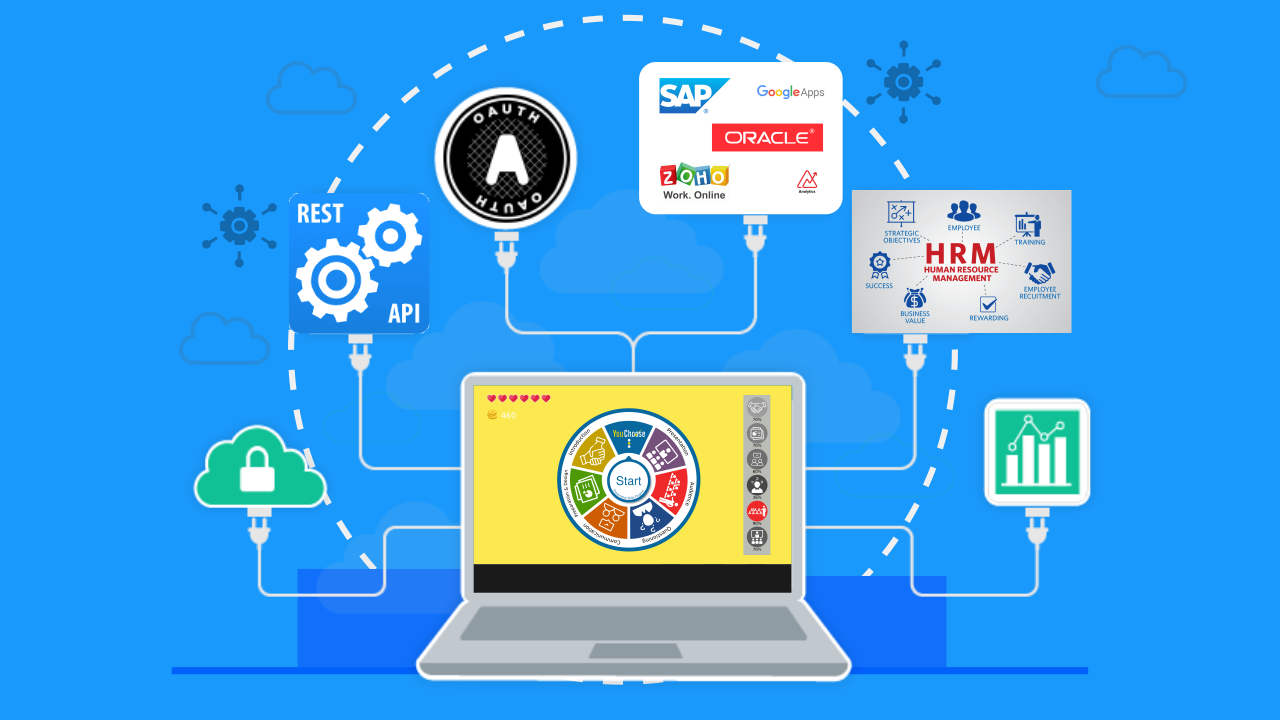 CTrivia API overview
CTrivia free-of-charge API enables secure communication with compatible applications and technologies.
Authentication

Since HR data is highly confidential, the oAuth 2.0 protocol is used to provide client applications with "secure delegated access" based on access tokens.
Data returned

CTrivia API returns data either in CSV (Comma Separated Values) or JSON (JavaScript Object Notation).
Industry standards

CTrivia provides access to reports data via REST API, the most-used web service technology. REST APIs are HTTP based, lighter, easier to understand and integrate, and therefore, have become the de facto standard for creating enterprise APIs.
CTrivia is a learning and engagement tool your employees will love. They will spin the wheel and get a random question from a custom developed question bank based on your training material.
If a learner wants to know more about a certain category in the spin wheel, they can browse the associated "learning directory" containing PDF's, and Video's.
They will learn, compete, and have a lot of fun.