The game's "Target" feature allows you to set the number of questions users should answer every time they play the game.
Learners will try to achieve the "Target" before they run out of lives. This adds to the excitement of the game and encourages users to answer more questions.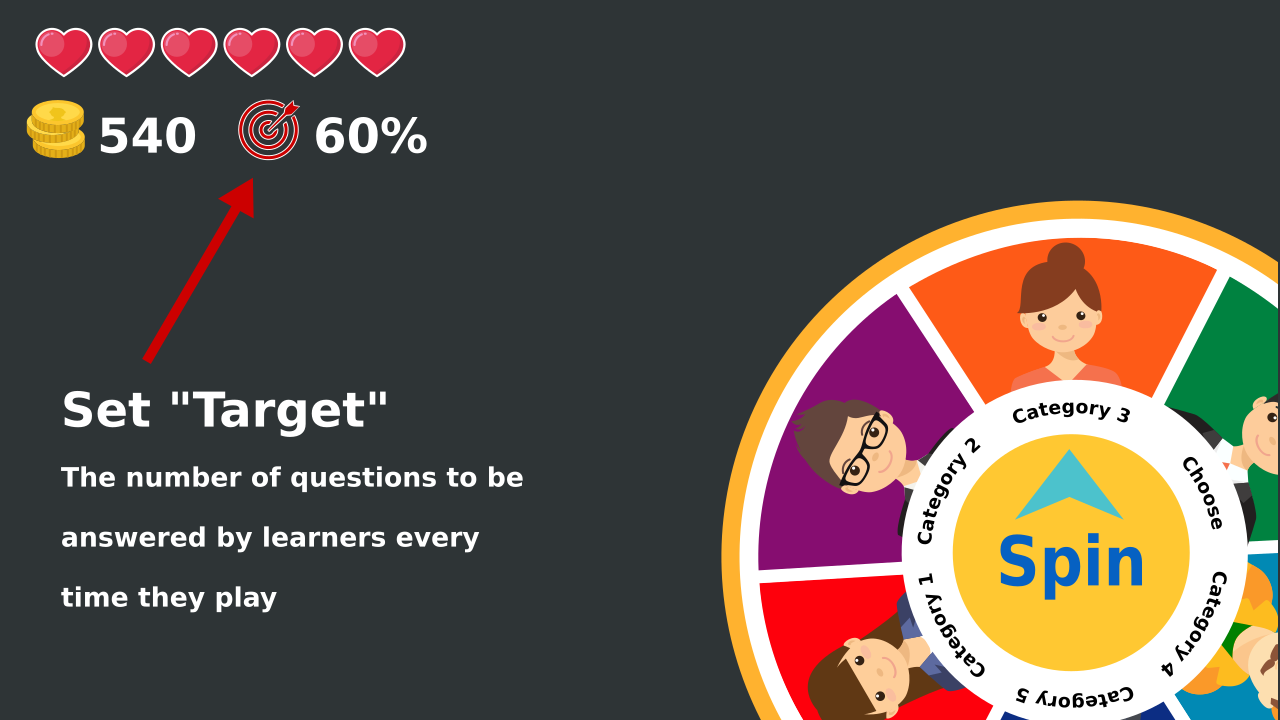 The "Target" icon next to the main score will show learners progress in achieving the set target. Setting the appropriate number of questions to activate the "Target" feature will depend on:
The number of questions uploaded to the question bank.
The planned duration of the game.
The planned game waiting time.
Ask CTrivia onboarding team about this new feature.
CTrivia is a learning and engagement tool your employees will love. They will spin the wheel and get a random question from a custom developed question bank based on your training material.
If a learner wants to know more about a certain category in the spin wheel, they can browse the associated "learning directory" containing PDF's, and Video's.
They will learn, compete, and have a lot of fun.